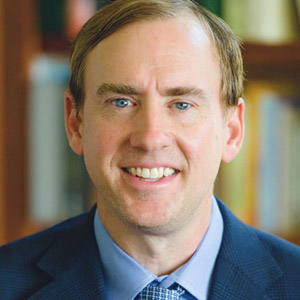 Andrew Lenhardt, M.D.
Dr. Lenhardt is the
Founder and Chief Medical Officer
of Complex Health Solutions.
Dr. Lenhardt is a board-certified physician working in the field of integrative and functional medicine. After traditional allopathic training in the 1990s, Dr. Lenhardt worked in clinical practice for a number of years ultimately becoming the Medical Director of a primary care practice. During those years, he developed a keen understanding of what mainstream medicine does well and where it falls short. Working in a Lyme-endemic area was particularly enlightening for him. Many people came in with unexplained joint pains, muscle pains, headaches, sweats, fatigue and other symptoms worried about chronic tick-borne disease. Every one of these patients with chronic multisystem illness was told they couldn't have chronic Lyme disease, but not a single time were they ever given an alternative explanation for their health problems. Just about all of them were referred from one specialist to the next who had a narrow focus on their system of specialty. Ultimately, they all ended up with a psychiatrist because a psychosomatic condition was the only plausible explanation left for how these medical doctors couldn't figure out their issues. Dr. Lenhardt started then on his mission to understand the root causes of health problems and not accept simplistic labels like "Chronic Fatigue Syndrome" and "Irritable Bowel Syndrome." After a functional medicine assessment, not a single one of those patients had a mental health condition as the primary cause for their chronic symptoms.
For the past decade, Dr. Lenhardt has specialized in diagnosing and treating chronic complex diseases. His primary goal is to target the root causes of illness and provide patients with the tools to achieve optimal health. With a focus on prevention rather than treatment, he is able to incorporate the principles of functional medicine, naturopathy, ancestral health, nutrition, and lifestyle changes. Protocols are in place to help prevent and reverse health conditions like diabetes, heart disease, chronic fatigue, dementia, osteoporosis and others. Research is ongoing and a variety of topics are covered in blog posts at drlenhardt.com.
Dr. Lenhardt is a member of American Academy of Family Physicians (AAFP), the Institute for Functional Medicine (IFM), and the Association for the Advancement of Restorative Medicine (AARM). He has served as an Assistant Professor of Medicine at Tufts Medical School for over 10 years and is now also on the faculty of Yale University and the Endicott College Nurse Practitioner program. He is the author of two books:
The Best of All Worlds – A Family Doctor's Path to Integrative Medicine
and
Emotional Intelligence in a Complex World
.
Dr. Lenhardt is happily married with a teenage son and two Pomeranians, Coco and Rocky. In his free time, in addition to medical research and writing, he enjoys mountain biking, playing pickleball, teaching bridge, coaching youth basketball, cold water immersion therapy in the ocean and exotic travel. He is also on the board of several charitable organizations with a focus on supporting women who have been diagnosed with breast cancer.
You can visit his blog
here
.
---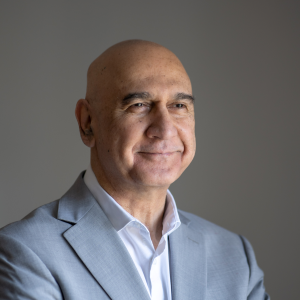 Mory Bahar
Mory is an
active board member
of Complex Health Solutions. He provides guidance and helps with execution of the overall business, marketing and financial activities of the company. Mory is the President & CEO of Personal Remedies, a company that provides fully automated and personalized dietary guidance, taking into account an individual's multiple chronic conditions, health risks, allergies, dietary preferences and medications. Applying artificial intelligence technology to health and nutrition science, Personal Remedies enables the "Food is Medicine" principle.
Mory is an entrepreneur and an executive with a distinguished career in the high-tech industry over the past 30 years. He has served either as the CEO or as the marketing executive at multinational software organizations ranging from start-ups to a Fortune-50 company, including numerous VC-backed software companies, two of which went public.
Mory holds a BS in Electrical Engineering from the University of Texas, and an MS in Computer Science from the University of Illinois. He is the author of
Object Technology Made Simple
, published in the U.S. and Japan. He holds the Personalized Nutrition Advisor patent.
Mory is the proud father of a Columbia University graduate school alumnus who is a medical physicist, and a Brown University alumnus who is currently attending Yale Medical School.
He enjoys travel, people, the great outdoors, hiking, playing pickleball, running, and good food, coffee and wine!
---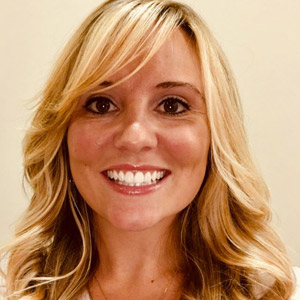 Kristen Silva, RN BSN MBA
Kristen directs the
Client & Product Operations
at Complex Health Solutions.
Kristen began her career in healthcare as a critical care nurse. Working in small community hospitals and large health centers, she quickly became aware that the system was designed to focus on interventions rather than prevention. She witnessed first-hand the frustration that patients felt when this system failed to treat the true root causes of their health concerns. She also began feeling burned out by provider-centric processes that worked to serve the doctor more than the patient. She pursued her Masters in Business Administration and enlisted in a fellowship that would teach her root cause problem-solving and the science of improvement. Armed with these tools, she works in various capacities to help redesign the way in which we care for people. She remains committed to providing quality, safe, effective patient-centered care and empowering people to become informed, engaged and active members of their own care team.
Kristen is a faculty member in the Management Department at Bentley University. She has also held various leadership positions with the Institute for Healthcare Improvement. She enjoys public speaking and has presented at various universities and healthcare conferences.
Kristen is happily married to her husband Scott, who also works in healthcare. They live in New Hampshire and enjoy boating in the summer, hiking in the spring and fall, and skiing and snowmobiling during the winter.
Kristen finds balance in volunteering with local and international non-profit organizations, teaching and dedicating time to self-improvement and mentoring others.
---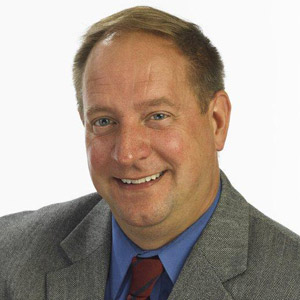 Chris Stakutis
Chris is the
Chief Technology Officer
at Complex Health Solutions. He implements and manages all product development activities including the online questionnaire processing, RootFinder and report generation.
Chris is an accomplished and hands-on software architect and developer. He is the founder and CTO of Concord Software and Executive Consulting. His multiple decades of experience in the industry include employment and projects at IBM, Oracle, Computer Associates, and Humana among many others. He has the impressive record and talent in keeping up with the latest developments in software tools, platforms and technologies.
Chris holds a BS in Computer Science from Worcester Polytechnic Institute and an MBA from Babson College. He is the author of numerous books and articles. He is also a prolific inventor, holding more than 24 patents.
A native of Massachusetts, he enjoys golf, traveling and most of all, cooking.